TABLAS CREEK VINEYARD HAIR SHEEP HIDE 11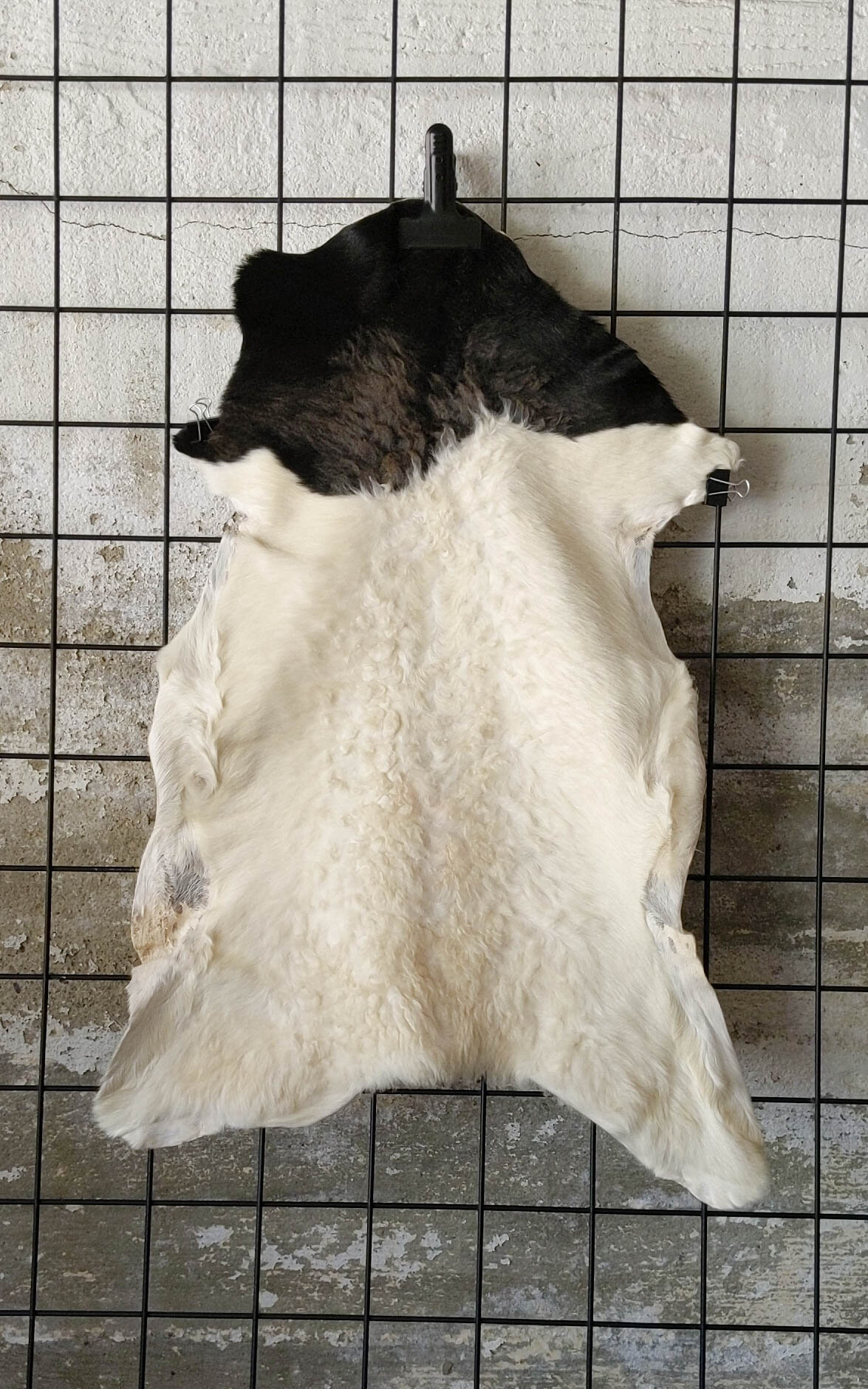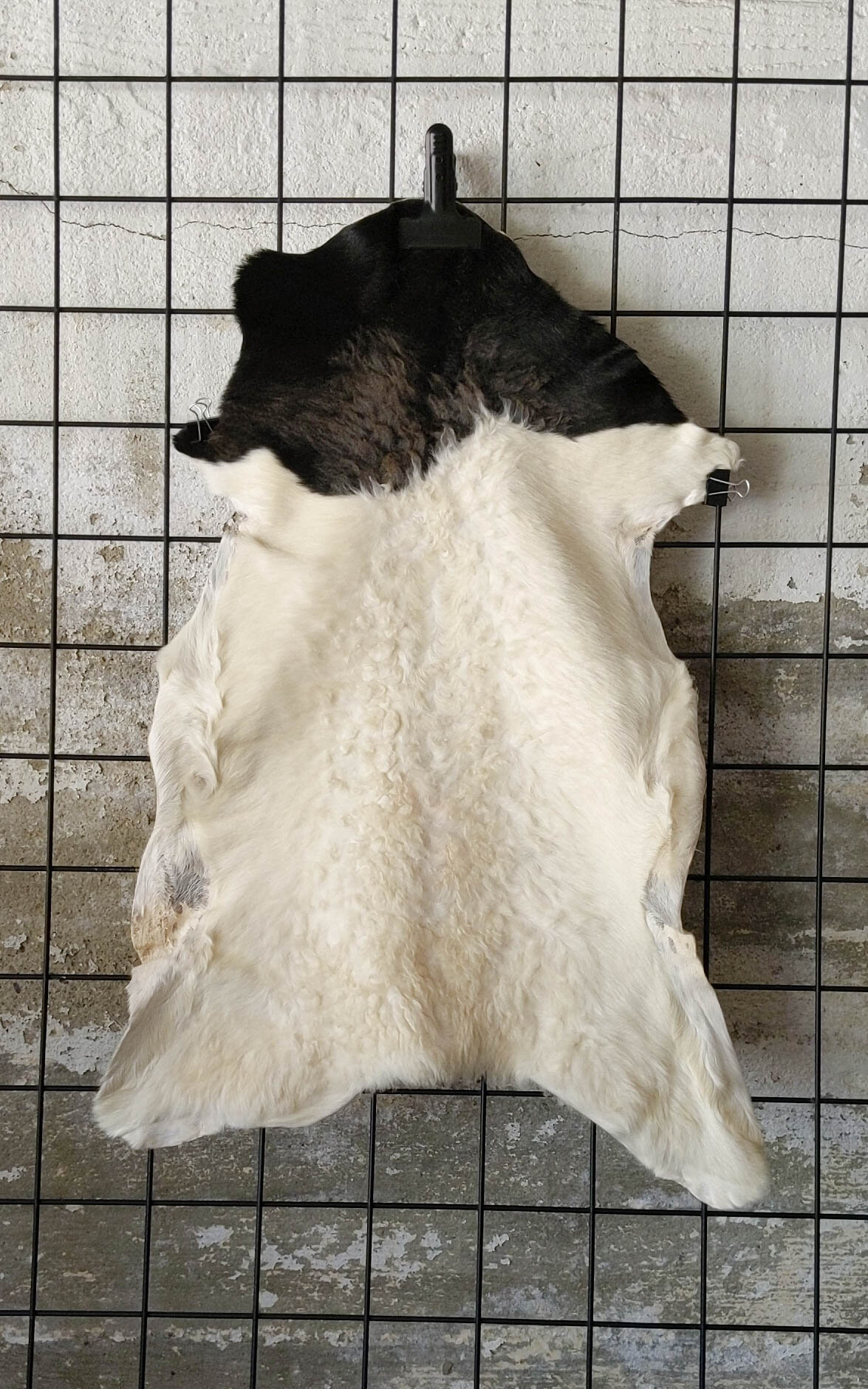 TABLAS CREEK VINEYARD HAIR SHEEP HIDE 11
This is one of a few from a very special lot of hides from the sheep of Tablas Creek Vineyard located in Paso Robles, California!
These hides vary between 30-32" long from center to center and have shearling-like wool with very soft goat-like hair.
Tablas Creek Vineyard operates biodynamically, valuing ecological approaches in land stewardship using managed grazing as one of many methods to build living soils, abstaining from using chemicals to stave off pests and weeds. Their careful sheep grazing management is a part of the process in building ecological resilience for growing their wine grapes.
Their flock is known as a hair breed called Dorper sheep. This breed originated in South Africa in the 40's and are known for not only their 'drought tolerance' in arid climates but also their ability to shed much of their wool seasonally. This shedding reduces the need for shearing and creates a hide that has both short wool and a hair coat, much like a goat. This combo makes for an interesting looking and feeling hide that has the qualities of both sheep and goats.
We only have just a few Dorper hides from Tablas this season but we are happy to be sharing their good work in ecologically mindful management of their land and sheep while producing superb wines from our California Coast.
Learn more about Tablas Creek Vineyard at tablascreek.com
—
Our hides are tanned without harsh chemicals and often natural conditioners are still present on the hides. We believe in celebrating the unique nature of this wonderful hide by not over processing and keeping true to the authenticity of each hide. You might even find remnants of the life lived with a blade of grass, seed pod or burr.
We purvey a quality hide with a quality narrative that feels good all around.